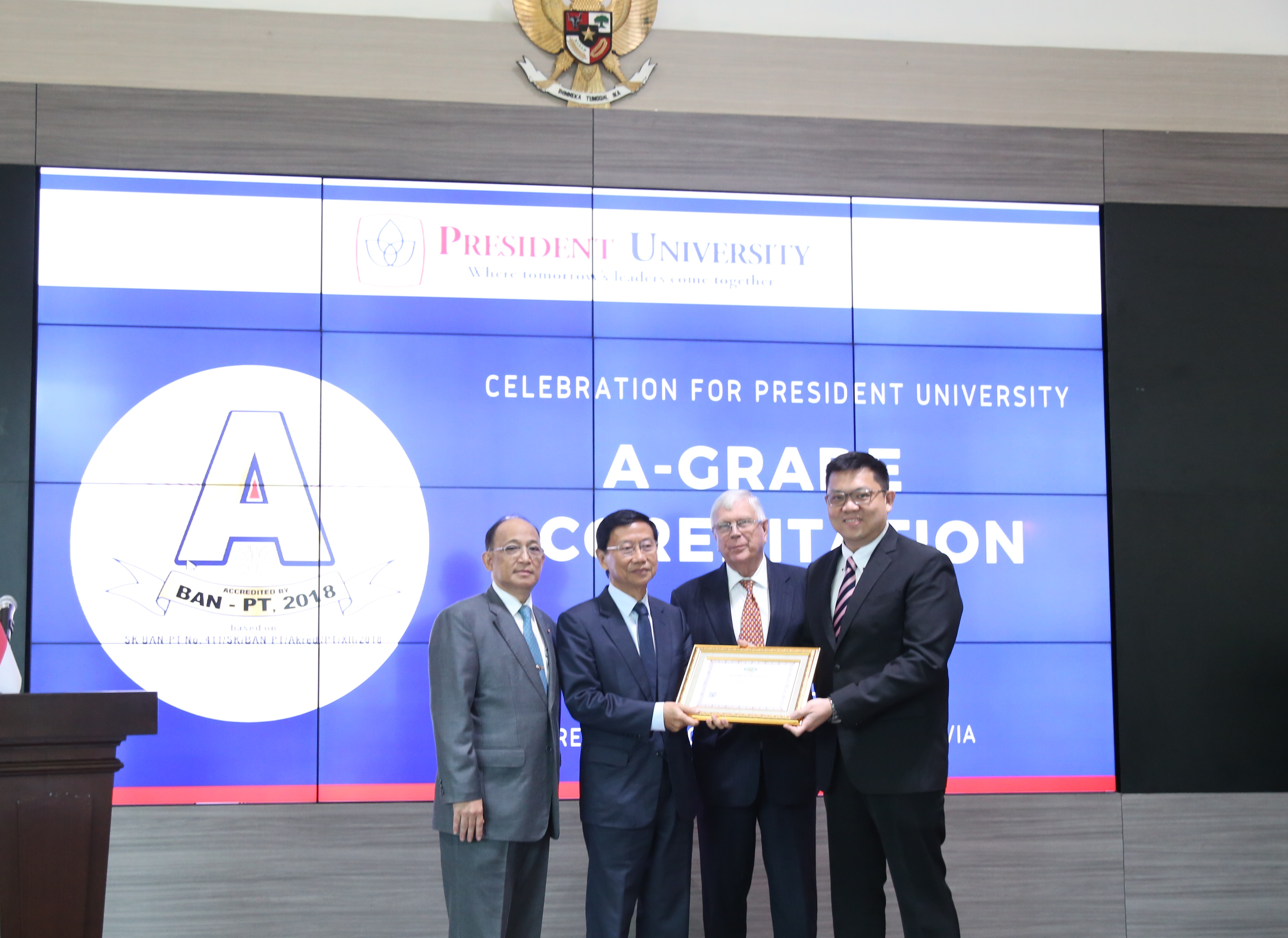 In relation to the A-Accreditation which was achieved on December 2018, President University held a celebration event as a form of gratitude for the achievement. The event which was held in Menara Batavia, Jakarta (23/1) attended by Head of LLDikti, Prof. Dr. Uman Suherman, Founder of President University and Chairman Jababeka Group, Dr. S.D. Darmono, Chairman of President University Foundation, Prof. Budi Susilo Soepandji, Rector of President University, Dr. Jony O. Haryanto, International Chancellor of President University, Prof. Scott Younger, and many other distinguished guests.
The event was opened by a remark from Prof. Budi Susilo Soepandji, followed by a remark from Dr. S.D. Darmono. "President University will improve the quality of its graduates in order to be ready to face Industrial Revolution 4.0, one of them is the ability to multi-task and have an entrepreneurial spirit," said Dr. S.D. Darmono.
In the event, Prof. Uman Suherman said that President University has the potential to be developed to be the best, with the spirit of its stakeholders to improve the strength points of President University. "After getting A accreditation, there are two things that need to be pursued, the top 100 ranking and also internationalization," said Prof. Uman.
The event was then closed by music performances from students and lecturers of President University.